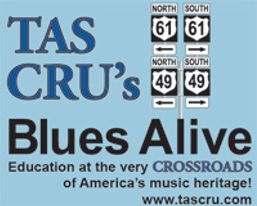 Programs and Workshops for Festivals, Schools and Community Events
MY MISSION
To me, there is nothing more important that I do as a blues performer than blues education! Blues is a uniquely American music that along with gospel and jazz is one of America's most precious gifts to the world. Blues is the musical foundation for all forms of pop music with its influence spanning seven generations.
Children in schools throughout the globe learn about their culture's artistic heritage and creative achievements.  American children deserve to know about their culture's rich musical heritage that is the Blues and how the world has embraced it as a creative art form.
I am blessed to have had so many opportunities to work with young and old across the country as we educate each other about what it is that makes us love the blues.
PROGRAMS & WORKSHOPS for SCHOOLS
Blues 101
30 to 45 minute assembly or classroom program. Songs, instrument demos, history/blues today, Q&A Customized for age of audience – RULE OF THUMB- the younger they are the more active participation
Literacy Connections
PreK –3 "Even Bugs Sing the Blues" – Eric Carle books (e.g., The Very Hungry Caterpillar, The Very Busy Spider, and more) rewritten as blues songs.
Grades 4- 6 "I Wrote a Blues Song!" –  Blues lyric form as derived from call and response (AAB pattern) is introduced.  Students learn to appreciate the concise power and imagery of Blues poetry as they write, sing and record their own songs.
Grades 7-12 'We Are the Blues" – History and culture come alive with Blues songs – soundtrack of historical, political, social and economic events.
Music Classes
General Music – Programs are custom made in collaboration with teaching staff to fit the age level and curriculum goals
Performance Ensembles  -  Customized in collaboration with teaching staff.  Workshops on theory, legendary performers, history and links to other genres.  Students explore styles and techniques and perform blues standards and improvised jamming (vox & instruments).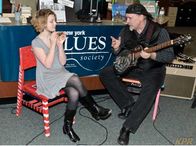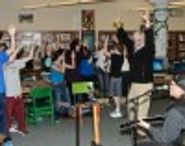 PROGRAMS & WORKSHOPS for FESTIVALS & COMMUNITY EVENTS
Kid and Family Performances
Sing, Dance Laugh to family-friendly songs such as "My Dog" (a rewrite of Little Walter's classic "My Babe" ) and Willie Dixon's "Mellow Down Easy."  Tas Cru originals from his blues for kids Cd, "Even Bugs Sing the Blues" are sprinkled in as determined by the age of participants. 
For Teens and Adults
Blues 101 - Songs, instrument demos, history/blues today, Q&A
Meet the Artist Tas Cru    -   A chance to chat up close and personal with the "Master of the Triple Entednre "to talk about and share with each other the music we love and maybe swap a few road stories.
Build Yourself a Diddley Bow    –    A big hit at festivals, participants assemble and learn how to play the one stringed traditional Bow.
Slide Guitar Workshop – Demos and discussions  about all things SLIDE – tunings, cigar boxes, resonators, slide materials and technique
Songwriting Seminar – What does it take to write a good blues song?  Demo and discussion on the creative process – inspiration, lyrics, arrangements, feels, hooks and more!
BLUES CD FOR KIDS - "EVEN BUGS SING THE BLUES!" 
10 Originals songs (rewrites) of the famous bug books of children's author ERIC CARLE. " These stories are retold when critters like THE VERY HUNGRY CATERPILLAR and the GROUCHY LADYBUG get the lowdown blues!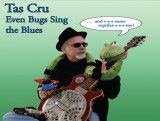 Recorded in 2008 with a grant from the New York State Council on the Arts and support from the New York State Reading Council and a private donor the cd and song downloads can be purchased on itunes and Amazon or by clicking the album cover (above).

"DOGGONE BLUES"

Yes it's true - dogs do get the blue!  10 original songs showing you just how blues a dog can get!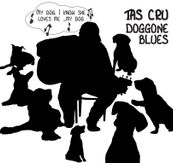 Recorded in 2016 with a grant from private sponsorship as a fundraiser for the Blues Foundation's Blues Hall of Fame on Memphis TN Council and the cd and song downloads can be purchased on itunes and Amazon or by clicking the album cover (above). It's not just for kids!  If you are a dog lover it will have you howling with laughter!